Marketing Consulting is considered a special service provided by experienced and qualified experts in the field of marketing and sales. While marketing teams and agencies are usually focused on implementation and execution, marketing consultants are specialized in foresight, strategy, auditing, and analytics.
So, a marketing consultant works as an external specialist to the business for planning and executing marketing strategies. They understand what the customer needs, and what plans competitors use, and analyze insights, processes, and issues using their experience to suggest and apply solutions.
They are marketing specialists that work with business owners to identify the gaps and opportunities that are holding their businesses back from achieving their goals and overcoming challenges.
Translation Services
Think about being in the international market with the help of Succourad business translators!
What are the services of Marketing Consulting?
A professional Marketing Consulting will analyze a client's current marketing strategy, including their target audience, brand message, and presence in their market or industry. It will then determine what's working and what isn't to create a new marketing strategy using metrics, data, and other company information.
Dr. Banafshe Seyed Kobari is a specialist in the areas of marketing consulting, sales and market research
How effective is Marketing Consulting for business success?
In a professional marketing consultant, a marketing specialist organizes, oversees, and analyzes marketing strategy and activities and provides strategic advice for management.
How are marketing consultants paid?
The Marketing Consulting charges are based on one of two models. First, and maybe most common, is by an hourly consulting rate. The second is a fixed bid on a project-by-project basis. Often this is based on the anticipated number of hours for a project multiplied by the hourly rates of the consultant.
Marketing consultants' salary between $65 and $300 per hour, depending on their resume, demand, and overhead costs. Because of this, their salary varies widely, with most experienced marketing consultants earning in the $100-$200 per hour range.
Business Psychology Consulting
By receiving consulting from the professional and successful experts of Succourad, guarantee the success of your business, booming sales and increasing your income!
What is the difference between Marketing Consulting and marketing management?
It's normal in Marketing Consulting for the consultant to take the time to know your business. Because they aren't working in the business every day, the consultant will interview you to get up to speed. On the other hand, a marketing manager is already a part of your team and understands the business.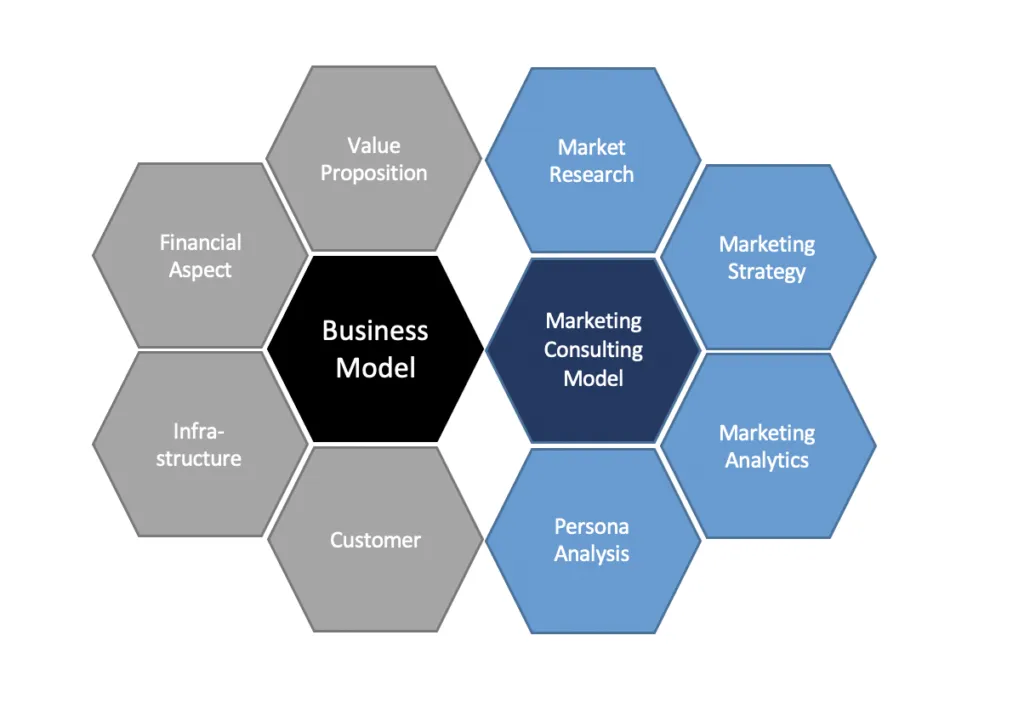 Marketing Consulting Services
When Do You Need Marketing Consulting Services?
Few corporations have the resources, expertise, and time needed to keep up with marketing trends and optimize their strategies. Even large corporations struggle with the break-neck speed of digital marketing and may need marketing consulting services.
Businesses that stand to benefit from marketing consulting services typically meet any of the following problems:
Lack a comprehensive marketing plan that covers every channel and touch point.
Maintain an underperforming brand presence across any marketing channel.
Lag behind the competition on key search rankings.
Weakness to convert site visitors into qualified sales prospects.
Fail to see adequate ROI on inbound marketing initiatives.
Have an incomplete marketing strategy that does not synchronize every relevant touch point and channel.
Lack insight into marketing campaign performance.
Unable to leverage metrics and data to improve marketing efforts.
Silo off marketing efforts across different stakeholders, with little to no coordination.
Marketing consultants offer guidance and expertise to businesses to help them enhance their business performance in terms of:

Operations:
Marketing consultants are well-versed with ways to grow business operations that could work for your company. They help the business in fine-tuning its processes that support your business to run smoothly and increase productivity.
Profitability:
Four key areas can help a business hit profitability. Marketing Consulting determines how to assess a business's profitability by reducing costs, increasing revenues, improving productivity, and enhancing efficiency. They deliver growth for your bottom line and guide how to plan and manage changes.
Management:
A consultant knows that real insights come from identifying the unique behaviors that follow your organization's mission, culture, customer needs, and strategic goals. Likewise, they work with your team to co-create plans and formulate new ideas.
Structure:
A significant function of good marketing consulting is to help enhance the structure of your organization. Consultants are thoughtful enough to create a plan that prepares you for future growth. Planning is the choicest way to build an organizational structure that boosts your business growth.
Strategy:
We all used a map before we set off across a new location. And we did it to avoid getting lost. Strategy is the same and acts as a roadmap for the success of any organization.
A marketing consultant works with corporates to examine their current marketing strategy, formulate a plan to fill the gaps, execute the established program, measure the KPIs (Key Performance Indicators), and adjust goals based on results.