Today, psychological counseling is one of the essential parts of mental Treatment. In the field of Treatment services, this part is considered a general procedure. A good psychological counselor examines people's performance in both personality dimensions and interpersonal relationships at all ages. Psychological counseling works in the field of mental Treatment, cognitive and emotional problems.
What is professional psychological counseling?
Professional counseling is a safe and confidential therapeutic relationship between the psychologist and the client, which is established in order to promote mental Treatment and well-being, increase self-understanding, and address identified concerns. In order to create this constructive relationship, it is necessary for both the client and the therapist to build a dynamic and active relationship with each other. As it is clear from the name of psychology, a counseling psychologist seeks to know the mental processes of clients, and the prerequisite for this knowledge is a safe empathic relationship. By creating a safe environment, psychological processes can be recognized and given an opportunity to rebuild them.
Translation Services
Think about being in the international market with the help of Succourad business translators!
Eight key points about psychological counseling
When a danger or threat involves the clients, this subject limits the confidentiality of the therapist.
Consultants can work with a wide range such as; Children, teenagers, adults, couples, families and groups work.
Psychological counseling may be divided into short-term, long-term or lifelong based on the clients' needs.
Counselors are empathetic and actively present with their clients because expert counseling is effective when clients feel safe, understood, respected and unconditionally accepted.
Psychological counseling covers various topics; Issues such as: relationship with oneself or others, past experiences, parenting, loss, trauma, domestic violence, child abuse, alcohol and drug use, examination of common and uncommon issues and disorders, etc.
The changes that are made through psychological counseling are as follows: change in outlook, new insight, new ways of thinking, increased capacity for tolerance and acceptance, increased awareness of feelings. and emotions, learning new behaviors and making new decisions about life.
A professional psychological counselor has a doctorate or master's degree in counseling or psychology, which apart from the academic and university degree, it is necessary to complete many courses and workshops.
Psychological counseling has a special and important effect on emotional, occupational, social, school, etc. concerns that people may have to deal with at different stages of their lifes.
How can psychological counseling help you solve problems?
Therapy has the ability to help reduce a person's pain and suffering and can add different skills and abilities to successfully deal with problems and overcome crises. For example, a good psychological counselor can save a marriage, help increase your self-esteem, give you courage to live, to make decisions and build your life. In the end, therapy and counseling can do all of these things, but the only thing they can't do is change you.
This is something that you are completely responsible for, and you have to take the first step for your mental Treatment. The first step can be to contact a psychological clinic and find an expert counselor suitable for you. Remember that there is nothing wrong with asking for help and psychological/mental issues are not supposed to be solved automatically and with the help of time, but to solve any issue, it is necessary to seek help from an expert.
In what cases is psychological counseling used?
Individual, family and group counseling and psychotherapy.
Crisis intervention, disaster and trauma management.
Assessment for the diagnosis of mental disorders
Issues related to mental Treatment, school, family, relationships and work environment
Consulting with organizations.
Marketing & Sales Consulting
By receiving consulting from the professional and successful experts of Succourad, guarantee the success of your business, booming sales and increasing your income!
The area of problems that can be examined in psychological counseling
These problems include emotional problems, social problems, job, school or educational environment and physical Treatment in all stages of life. These problems can include a level of mild or very severe and critical tensions. Psychological counseling deals with these problems sometimes on individual levels, sometimes it is part of family or even organizational issues and seeks solutions for them. A good psychologist helps people to solve their physical, mental and emotional problems and improve their mental Treatment.
What is the main mission of Treatment Psychology?
The main mission of Treatment psychology; It is the examination, determination and implementation of mechanisms by which the Treatment and quality of life of people can be improved. In fact, this science says that the quality of life and the type of behaviors performed by people lead to the improvement or decline of Treatment.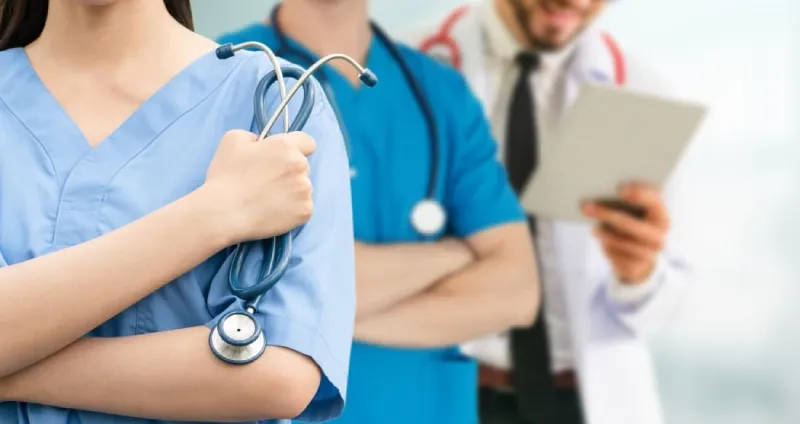 When should a patient see a Treatment Psychologist?
When a person's physical illness is accompanied by psychological changes such as increased stress, anxiety and depression, the person should consult a Treatment psychologist. Also, a disease such as depression secondary to diabetes is one of the cases that requires immediate referral to a Treatment psychologist.
Adolescents with academic problems and maybe drug abuse, adults with family and marital problems, and older people with problems related to retirement are facing psychological counseling centers. Your most important resource for ending meetings is your emotions.
If you feel better and most of the worries and anxieties for which you started the treatment have disappeared, it can be concluded that the end of your sessions is near. You will find that you have acquired many new coping skills and behaviors to deal with issues and problems.