What is handicraft and art consulting? And what does an arts and crafts and tourism consulting help to entrepreneurship and succeed in it?
Handicrafts are industries that based on human creativity and art. Handicrafts of any region, city or country express their culture, beliefs, customs and traditions. Therefore, by relying on these products, it is possible to transfer and spread culture to other places and people.
Nowadays, tourism and ecotourism has become a global and industrial topic and this vast industry has taken a huge part of the countries' annual income. The tourism industry is one of the most extensive professions in the world, which employs millions of people around the world. important components that in all societies and governments, there are sensitivities towards its payment and collection. Paying taxes, in addition to human and social duty, also includes rules and regulations.
The importance of choosing a tax consultant is very important for business. Many large companies and start-up businesses are hesitant to take advantage of the suggestions of economic consultants. These doubts are mostly due to ignorance of the important role of these consultants in preventing the loss of companies.
This industry is very attractive and suitable for currency exchange and income generation and can create jobs for millions of people. Even in some cases, the traveler himself is able to generate income for himself in the destination country.
Faculty Members in Field of "Art, Handicrafts & Tourism"
Top Instructors & Specialists
Translation Services
Think about being in the international market with the help of Succourad business translators!
Handicrafts & Art Consulting
Art has a great impact on the culture of every country and society. Art has various fields such as poetry, music, painting, architecture, handicrafts, etc. In fact, art in every society is formed based on culture and culture is realized by art.
When art and industry are combined with each other, they create handicrafts. Handicrafts are the use of local raw materials with the help of hands and hand tools, which are created and displayed with the style of the manufacturer.
Handicraft is one of the subcategories of art, which is effective in advancing the industry.
This means that this profession, although it deals with artistic work, has a good career future. Therefore, people who are interested in artistic works and activities in this profession, can research and examine how to enter this work, how the handicraft market works, the list of handicraft disciplines, and consult with art and industry consultants.
How much can the income of arts and crafts be?
Usually, those who work in this profession have high ability and can work widely. Using their artistic taste, at the same time as they introduce and present the handicrafts of most Iranian ethnic groups, they also give them a practical aspect.
So, we tell those interested in this profession that it is possible to earn money in this way and the things that affect this income are skill, creativity, etc. If you have these skills in yourself, you can definitely get unique opportunities for growth and development.
Career Routing Counseling
By receiving consulting from the professional and successful experts of Succourad, guarantee the success of your business, booming sales and increasing your income!
Handicrafts and Arts Consulting Services
Handicrafts and Art Consulting services for setting up handicraft workshops include fields such as pottery, glass, wood, metal, stone cutting, enameling, jewelry making, etc.
Art Consulting services provided by arts and handicrafts consulting include the following:
Art Consulting for choosing the right field according to the environmental conditions, abilities and personal interests of each person
Guidance and assistance in preparing facilities and equipment for the workshop
Art Consulting to supply of raw materials
Providing explanatory plans for obtaining a license and obtaining banking facilities related to the profession
Assistance in obtaining the necessary licenses related to executive services
Visiting the workshop or workplace
Buying or building workshop equipment
Art Consulting for visiting programs of production workshops
Consulting for proper marketing and selling products and increasing income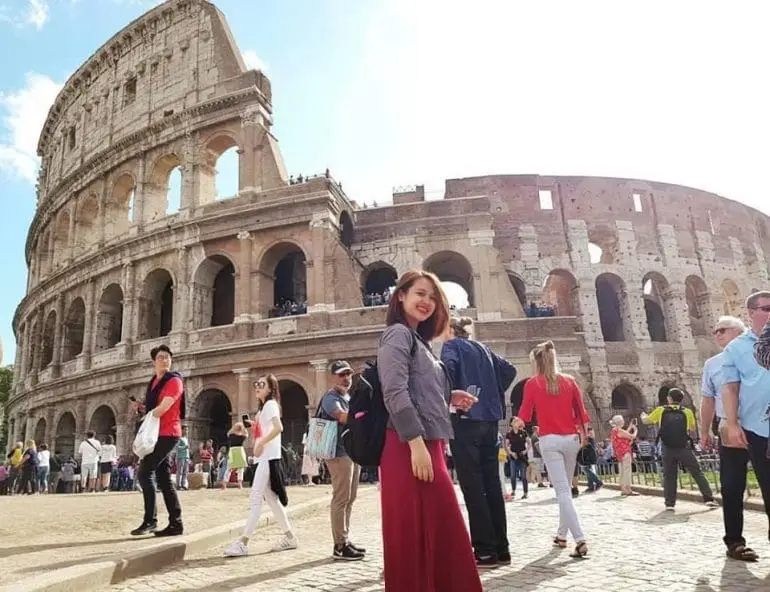 Tourism and its different forms
In 1995, the World Tourism Organization (WTO) provided a final definition for tourism, which is: the set of activities of a person or people who travel to a place other than their normal place of life and stay there for at least one night and at most one year, and the purpose of their travels is spending free time.
Of course, goals such as employment and earning are not included, and based on this definition of tourism, those who are included in this definition are called tourists.
Tourism has different types, whose shape and quality change according to the motivation, goals, needs, time and place of the tourist.
Sometimes a tourist travels to experience danger and sometimes to spend his vacation and free time, sometimes he travels for treatment and sometimes for education, sometimes he wants to go far and sometimes close and dozens of other reasons! Based on these criteria, different categories have been provided by experts.
So different types of tourism such as adventure, cultural, sports, recreational, shopping, agricultural, health, winter, eco-tourism and etc. have been formed.
The United Nations has introduced three forms of tourism
Domestic Tourism: is tourism involving residents of one country traveling only within that country country
Inbound Tourism: is the act of someone travelling to a country other than that of where they live for the purpose of tourism.
Outbound Tourism: comprises the activities of residents of a given country travelling to and staying in places outside their country of residence and outside